Skip to Content
Cured in Place Pipe Lining
Cured In Place Pipe Lining Specialists in Northeast Wisconsin
We provide cured in place pipe Lining (CIPP) services to residential, commercial, and agricultural clients. Cured in Place Pipe Lining (CIPP) is an innovative way to restore underground pipelines without disturbing the ground above them. Not only does it reduce the amount of time to perform this type of repair, but it is also a trenchless repair method, which eliminates disruption to your landscaping. Essentially, CIPP creates a pipe within a pipe, which is why it has so many positive benefits.
Call our professional team today!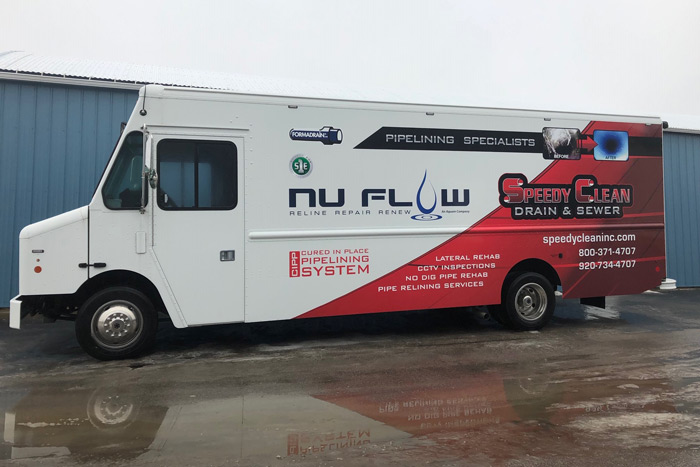 The Benefits of Cured in Place Pipe Lining
Prior to installing a cured in place pipe liner, we use a method called "descale". Descaling lines removes minerals that have built up in the lines over the years. Speedy Clean preps the line to restore the shape of the line as much as possible. Installing a cured in place pipe repair restores structural integrity to damaged pipes by essentially creating a pipe within a pipe and serves as a structural barrier between the interior of the pipe and the exterior environmental condition.